Romulus, NY – Several officers' sustained minor injuries and others had urine thrown on them in five separate incidents that occurred at the maximum security correctional facility since February 8 through last week. Full Press Release 
Left to right-Chris Muniak (CSS- Attica CF), Steve Herberger (CO Attica CF), Kenny Gold (WRVP), Brian Kryszak (CO Wende CF), Mike Bauer (CSS Wende CF) On Christmas Eve 2022, Officers Kryszak and Herberger were made aware that an elderly neighbor was snowed into her...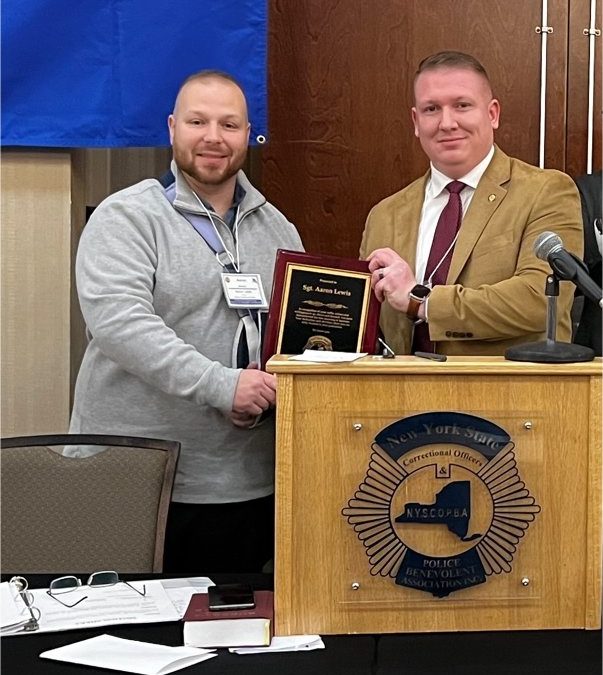 Sgt. A. Lewis is presented a Valor Award from Mid-Hudson VP Chris Moreau On 10/26/22 - A. Lewis who is a Volunteer Fireman for the Rockwood - Garoga- Lassellsville Vol. Fire Co. responded to a call for a female who was trapped under a UTV in the woods.  The female did...
Upcoming Events
There are currently no events scheduled for the public