NYSCOPBA represents over 30,000 New York State employees and retirees from the Security Services Unit. Our Union was formed in May 1998 and since that time has provided superior representation to our membership under the independent and democratic model. Our objectives are to improve the terms and conditions of employment, protect our members contractual rights, provide high quality representation in the collective bargaining process, communicate effectively with the membership, achieve legislative gains, and to promote the overall welfare of our members.
Officer Thwarts Inmate Scaling Fence Marcy, NY – A convicted murderer, serving a 25 years to life prison sentence, attempted to scale a perimeter fence at the medium security correctional facility before an officer acted quickly and stopped him. The incident occurred...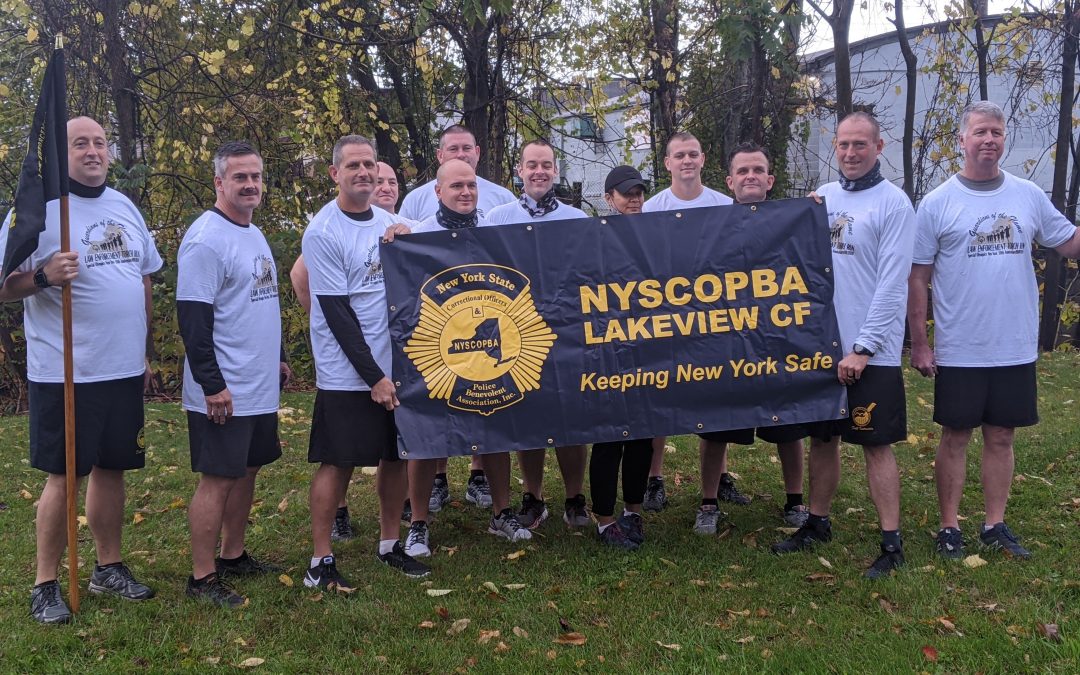 Members of Lakeview Correctional Facility ran in the NYS Special Olympics Torch Run to support the Special Olympians. Members ran three miles from Fredonia to Dunkirk. Lakeview CF has been running in the Torch Run for 10 Years! Great job Guys!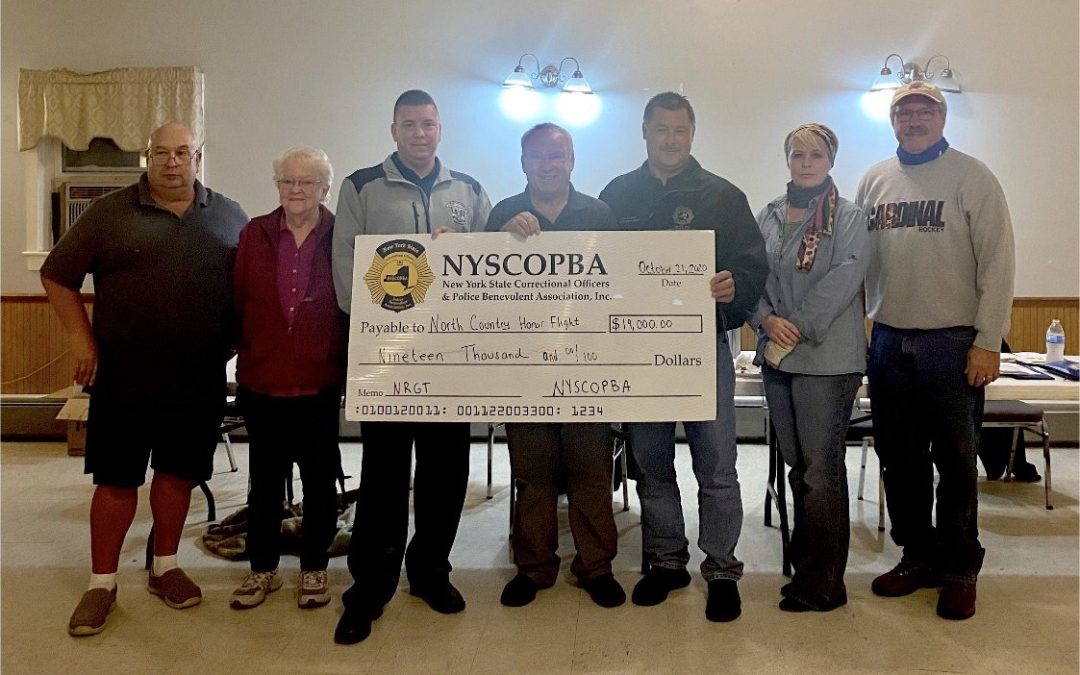 Northern Region Golf Tournament Raises $19,000 For Charity North Country Honor Flight Receives Donation NYSCOPBA members from the Northern Region held their annual Northern Region Charity Golf Tournament to benefit North Country Honor Flight on Tuesday, September 2,...
Upcoming Events
There are currently no events scheduled for the public